Let Us Help You Plan Your Practice Future
Michael and Lynn have over 45 years combined experience as lenders in the Oklahoma City Metro area. Let them provide you with the most experienced advice and guidance available for all of your healthcare banking needs.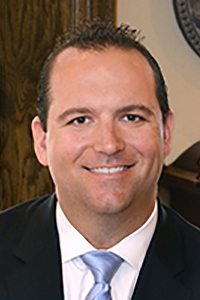 Michael Levine
NMLS# 1125959
Senior Vice President
Division Manager
Healthcare Banking
Phone: 405.608.1048
[email protected]
As a Senior Vice President and Division Manager of Healthcare Lending at First Liberty Bank, Michael Levine works to bring a higher level of service to customers. "At First Liberty, we strive to be an invaluable asset to our clients by making a real difference in their lives. We achieve this by being their strategic partner on a banking and advisory level," says Levine. "I thoroughly enjoy working with healthcare providers. Growing a medical or dental practice isn't like growing any other small business, and I understand the unique challenges and financial needs of Oklahoma healthcare providers," he adds. "It is a pleasure to take care of the people that take care of our community."
Levine began his local banking career in 2006 as a Financial Sales Representative. Rising through the ranks, he also served as a Branch Manager and as a Commercial Loan Officer.
Michael was selected as an Honor Student in the 2015 class of the Oklahoma Bankers Association Intermediate Banking School before attending the Graduate School of Banking at Colorado, where he graduated in 2019. In 2018, Levine was named to Banking Exchange Magazine's NextGen 20 under 40, a national publication. In 2020, he was named as one of Oklahoma City's 50 Most Powerful Young Professionals.
Levine currently serves as a Trustee of the Heritage Hall Alumni Association Board, formerly holding the position of Treasurer for two years. Levine served as a member of the boards of both the Intermediate Banking and Commercial Lending Schools for the Oklahoma Bankers Association. Levine is an active member of both the Greater Oklahoma City and the Northwest Oklahoma City Chambers of Commerce, as well as currently serving as an Ambassador of the State of Oklahoma for the Graduate School of Banking at Colorado.
A graduate of the University of Oklahoma, he is a member of the Oklahoma Bankers Association Emerging Leaders. He has volunteered his time with Big Brothers/Big Sisters, Habitat for Humanity, United Way Day of Caring, The Regional Food Bank, and the YWCA. In 2016, Levine graduated from Leadership Northwest and in 2018 graduated from L.O.Y.A.L. Class XIII.
---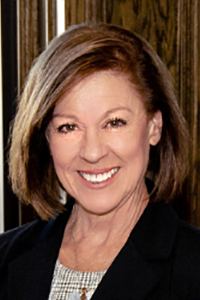 Lynn Blankenship
NMLS# 1915583
Vice President
Relationship Manager
Healthcare Banking
Office: 405.252.4476
Cell: 405.708.2918
[email protected]
As a Vice President, Relationship Manager of Healthcare Lending, Lynn Blankenship brings her unique mix of experience as a commercial lender and medical practice manager to First Liberty Bank. After a successful 30-year tenure as a banking professional in Oklahoma City, she relocated to Hot Springs, Arkansas, and began volunteering at a non-profit medical clinic. Her volunteer work led to the position of CFO, then Executive Director. "It's great to be back in Oklahoma." said Blankenship "I am looking forward to using my banking knowledge together with my medical clinic management experience to serve the banking and finance needs of healthcare professionals in the Oklahoma City Metro area," she adds.
Blankenship's previous community involvement includes President & Treasurer for Arkansas Association of Charitable Clinics; Rotary Club Hot Springs National Park Leadership Hot Springs, Graduate 2016; Restore Hope Garland County Governor's committee to improve recidivism and foster care; and Arkansas Hospice Advisory Council. Lynn is looking forward to getting back to community involvement in Oklahoma City.
Her commitment to excellence has earned her recognition as Arkansas Business, Non-Profit Executive of the Year 2019, Hot Springs Chamber of Commerce, Non-Profit of the year Nomination 2015, 2017; Bridges Out of Poverty, and Community of the Year Award 2017.
She earned an Associate Degree in Finance with an Emphasis on Banking from Oklahoma City Community College in Oklahoma City, attended the Commercial Lending School at Oklahoma Banker's Association, Stillwater, Oklahoma, and holds several certifications.
---