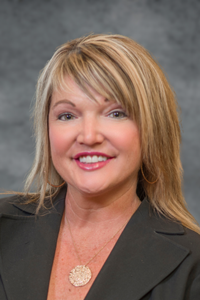 Tammie Garrison
Executive Vice President, Chief Treasury Officer
Office: 405.608.1989
Mobile: 405-802-9470
[email protected]
Meet Tammie D. Garrison, Executive Vice President and Chief Treasury Officer of First Liberty Bank. Tammie grew up in a small farm town called Shattuck in Northwest Oklahoma and attended Oklahoma State University, graduating in 1993. She started her banking career at Stillwater National Bank while attending college, and remained with the bank after completing her degree and relocating to Oklahoma City. Tammie started in the collateral department and worked in various areas of the bank before finally joining the Treasury Management Services division in 1998, where she excelled until leaving in July 2006 to help start First Liberty Bank.
As First Liberty Bank, Tammie is responsible for all depository sales and services, overseeing cash management product development, new account products, and lobby operations. Her main focus is on growing and maintaining client relationships with cash management needs, both small and large. As part of the initial and current Executive Management Team, Tammie helps shape the bank's strategic direction and she has been involved in every important decision the bank has ever made.
When Tammie isn't working, she volunteers her time to support her community. She has been a mentor with Positive Tomorrows, Oklahoma's only school and social services agency for children and families experiencing homelessness, for the past 12 years. She has also supported organizations such as Infant Crisis and Anna's House. Tammie is a seasoned member of the Greater Oklahoma City Chamber and has been a member of the Association of Financial Professionals for 20 years.
Tammie's passion for serving others combined with the work ethic she developed growing up on a farm has led to a long and successful career as a community banker and has been essential to the success of First Liberty Bank.
---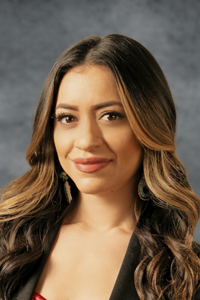 Evelyn Zermeño
Senior Vice President, Treasury Business Development
Office: 469.389.3665
Mobile: 214.784.1304
[email protected]
Evelyn Zermeño joins First Liberty Bank with ten years of banking industry experience. Born in Guadalajara, Mexico, Evelyn was raised in Dallas, TX, and loves her hometown. She began her banking career as a teller while attending college and graduated from Richland College in 2013 with a degree in Business Management.
After working through many areas of the bank, Evelyn found her niche in Treasury Management Sales. Throughout her career, she determined it was her duty to serve clients wholeheartedly and to help them achieve their ultimate goals.
Evelyn has received many awards throughout her banking career, including Top Relationship Banker in the Dallas region and recognition as a team player. She was also a part of the highest-performing banking team in DFW, winning the coveted Elevation Award. UNIDOS Dallas PD recognized Evelyn for Financial Resources and Literacy efforts in the Dallas community. She is consistently recognized for her community outreach efforts.
Evelyn invests significant time outside of work in efforts to improve the community. She is a Board Member of the Greater North Texas Hispanic Chamber of Commerce and serves as the Membership Committee Chair. Evelyn also holds the position of Community Relationships Director for K.I.N.G. Assistance and is a Hispanic Women of Texas member.
In her spare time, Evelyn teaches Fundamental Cash Flow for business owners, a Banking 101 course, in partnership with chambers of commerce throughout DFW. She also volunteers her time with various nonprofits helping children in underserved communities and enjoys being a mentor for young professional women.
---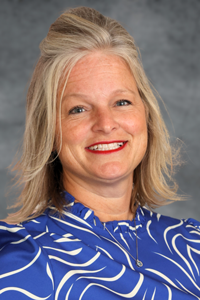 Amy Basehart
Vice President, Treasury Business Development
Office: 405.608.0749
Mobile: 405.492.9726
[email protected]
Introducing Amy Basehart, Vice President of Treasury Business Development, who embodies our core values of kindness, authenticity, and exceptional service to our clients. With diverse experience in banking, oil and gas, and the airline industry, Amy brings a wealth of knowledge to the table. Beginning her banking career as a Teller Supervisor and later excelling as a Customer Service Accounts Representative, Amy discovered her true passion as a Treasury Management Officer.
Beyond her professional accomplishments, Amy is actively engaged in the community. She is a proud member of organizations such as the Moore, Greater Oklahoma City, and South Oklahoma City Chambers of Commerce, as well as the Association of Financial Professionals.
With over two decades of banking expertise, Amy is a valuable asset for any business. Her unwavering dedication and experience ensure that she will go above and beyond to meet your unique business deposit needs.
---